i-mopXXL w/extra set of batteries
i-mopXXL w/extra set of batteries
cax9017684
MFG #: 9021099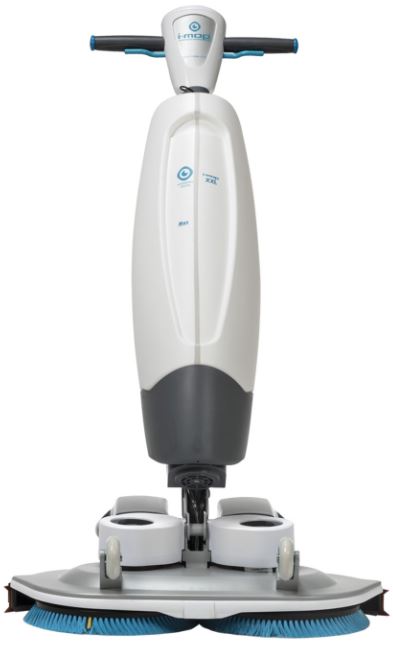 Inventory Type:

Special Order
The i-mop XXL® makes it possible to clean any surface with freedom of movement and great ease of use. No borders or boundaries. This machine isn't just designed for cleaning, it is designed for the cleaner.
Remove more surface soil than traditional mop and bucket cleaning with the i-mop XL / i-mop XXL's balanced weight distribution and twin counter-rotating brushes.
Increase productivity, minimize foot traffic disruptions, create a more inviting facility and reduce the risk of slip and fall injuries with improved cleaning performance versus manual mopping.
Reduce chemical and water usage with the i-mop XL / i-mop XXL's patented Fluid Management Systems.