i-mopXL w/extra set of batteries
i-mopXL w/extra set of batteries
cax9016402
MFG #: 9020942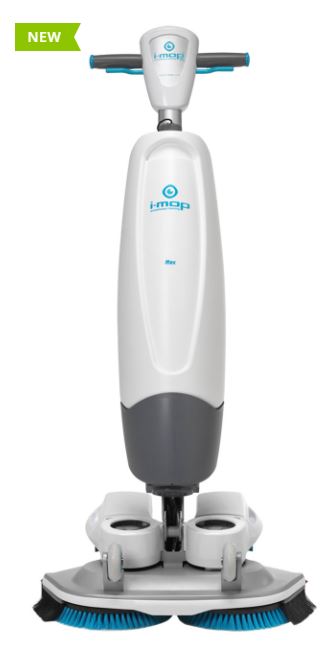 Inventory Type:

Special Order
Remove more surface soil than traditional mop and bucket cleaning with the i-mop XL's balanced weight distribution and twin counter-rotating brushes.
Increase productivity, minimize foot traffic disruptions, create a more inviting facility and reduce the risk of slip and fall injuries with improved cleaning performance versus manual mopping.
Reduce chemical and water usage with the i-mop XL's patented Fluid Management Systems.
Transport your i-mop XL, carry extra parts and consumables including tanks, charge batteries and more with the optional i-cart L. Available for i-mop XL only.